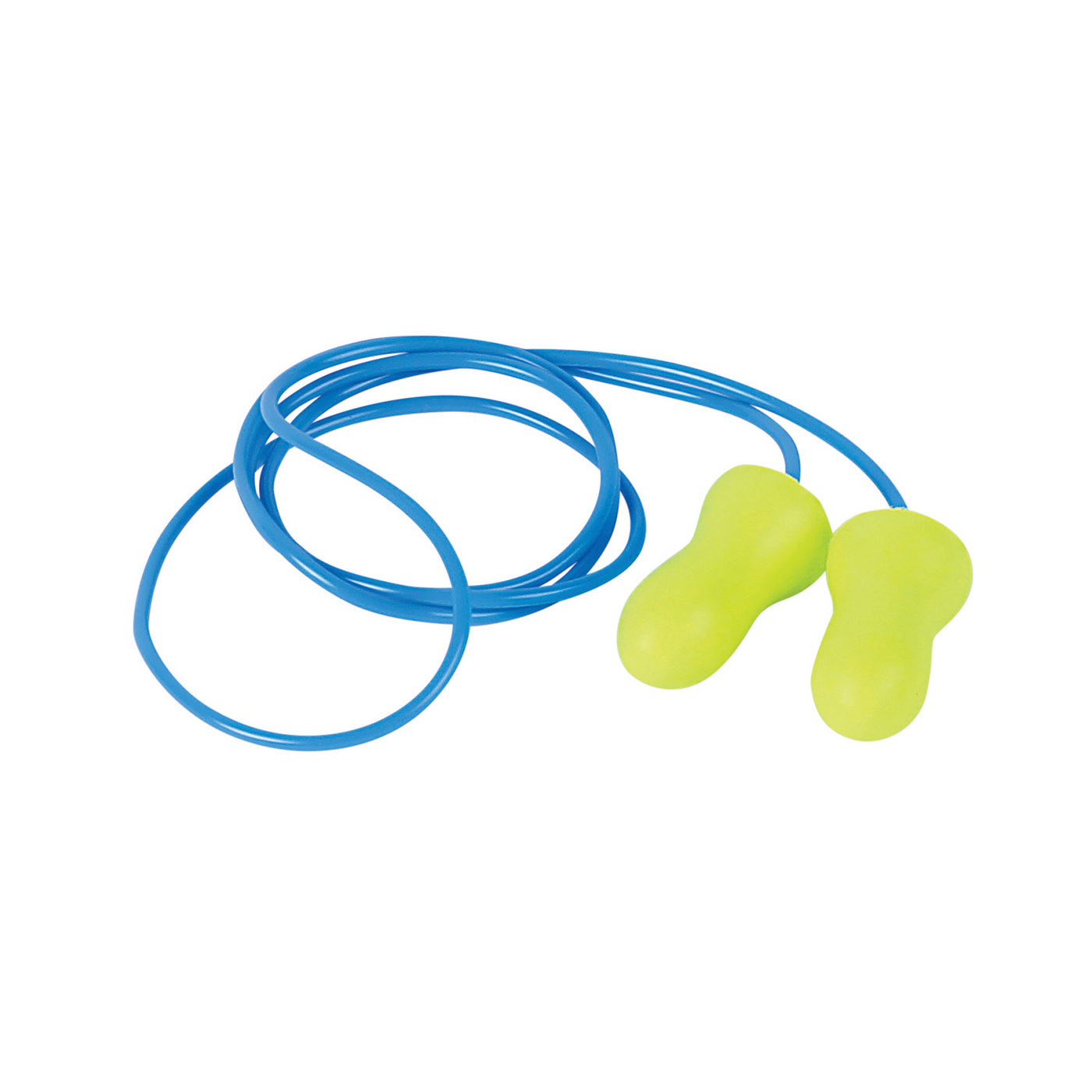 Dyna-Max™
Disposable Earplugs - NRR 31 - DISCONTINUED - LIMITED QUANTITIES AVALABLE
NP106C
SIZES: OS
Packed: 1000 Boxes/Case
Country of Origin: Sweden
Hearing Style:

Corded

Shape:

Tapered

Ear Plug Material:

Polyurethane Foam
VIEW SPEC SHEET
REQUEST A SAMPLE
Hearing Style: Corded
Corded: Easier to keep track of by allowing the user to wear the plugs around their neck while not in use. Can be made with rubber or non-resonating textiles, and certain styles are detachable for added safety.

View All Corded
Shape: Tapered
Tapered: Fits to the natural contour of the ear canal.

View All Tapered
Ear Plug Material: Polyurethane Foam
Polyurethane Foam: Our soft polyurethane foam has a unique cellular structure thats allows for slow expansion to perfectly fit the size and form of the ear canal, with a sealed surface that prevents foreign bodies from penetrating. The material provides high and immediate noise reduction.

View All Polyurethane Foam
Product Description
Dyna-Max disposable earplugs offer a very good protection with a high noise reduction rating. They are suitable for use in noisy environments.
The Dyna-Max is made of a special soft PU foam material offering ultra comfort even for extended periods of use.
Features
Very good contact with ear canal
Easy to put in and take out
Soft pressure for all day comfort
Excellent protection without compromising the hearing of alarm signals
Request A Sample