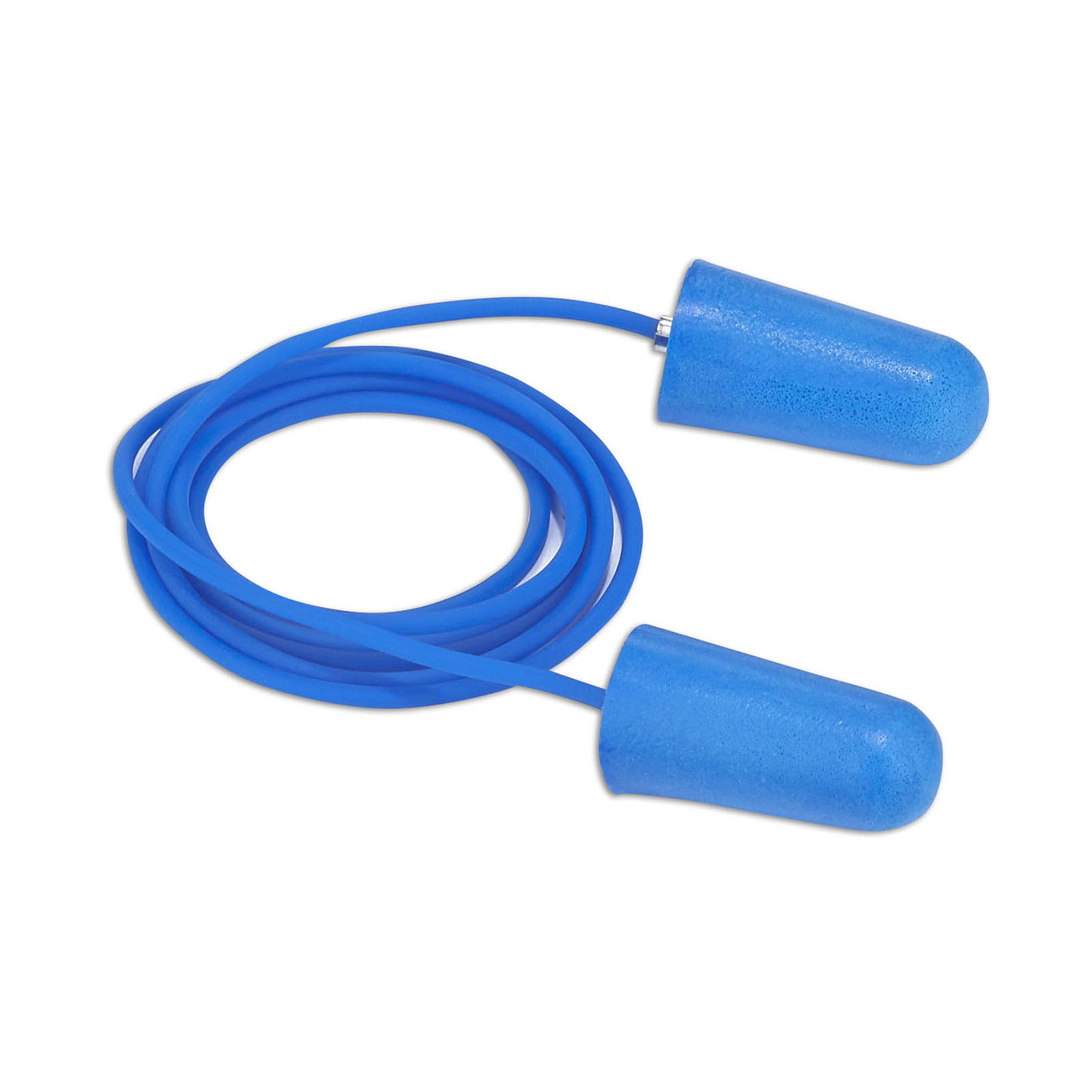 Dyna-Fit Detect™
Disposable & Detectable Earplugs - NRR 32 - DISCONTINUED - LIMITED QUANITITES AVAILABLE
NP101CD
Size: OS
Packed: 1000 Boxes/Case
Country of Origin: Sweden
Hearing Style:

Corded

Shape:

Tapered

Ear Plug Material:

Polyurethane Foam
VIEW SPEC SHEET
REQUEST A SAMPLE
Hearing Style: Corded
Corded: Easier to keep track of by allowing the user to wear the plugs around their neck while not in use. Can be made with rubber or non-resonating textiles, and certain styles are detachable for added safety.

View All Corded
Shape: Tapered
Tapered: Fits to the natural contour of the ear canal.

View All Tapered
Ear Plug Material: Polyurethane Foam
Polyurethane Foam: Our soft polyurethane foam has a unique cellular structure thats allows for slow expansion to perfectly fit the size and form of the ear canal, with a sealed surface that prevents foreign bodies from penetrating. The material provides high and immediate noise reduction.

View All Polyurethane Foam
Product Description
The DYNAMIC "DYNA-FIT DETECT" NP101CD is a copy of the "DYNA-FIT" NP101C to the exception that it is detectable due to the addition of a metal insert connected to the cord. This product was made for the food industry and for that reason it's color is of a bright blue which make it easier to trace if by accident it falls into food production areas.
The DYNAMIC "DYNA-FIT DETECT" is safe, comfortable with a high NRR rating easily detectable due to it s metal insert and it's bright blue color plus it is very economical. The blue connecting PVC cord makes this product practical to wear and limits the risk of process contamination.
Features
Easily tracable by a metal detector
Fits to the natural contour of the ear canal
Less material at the entrance to the ear canal
High and immediate noise reduction
Allows the user to wear all necessary protection & equipment needed in a work situation
Slow expansion to perfectly fit the size and form of the ear canal