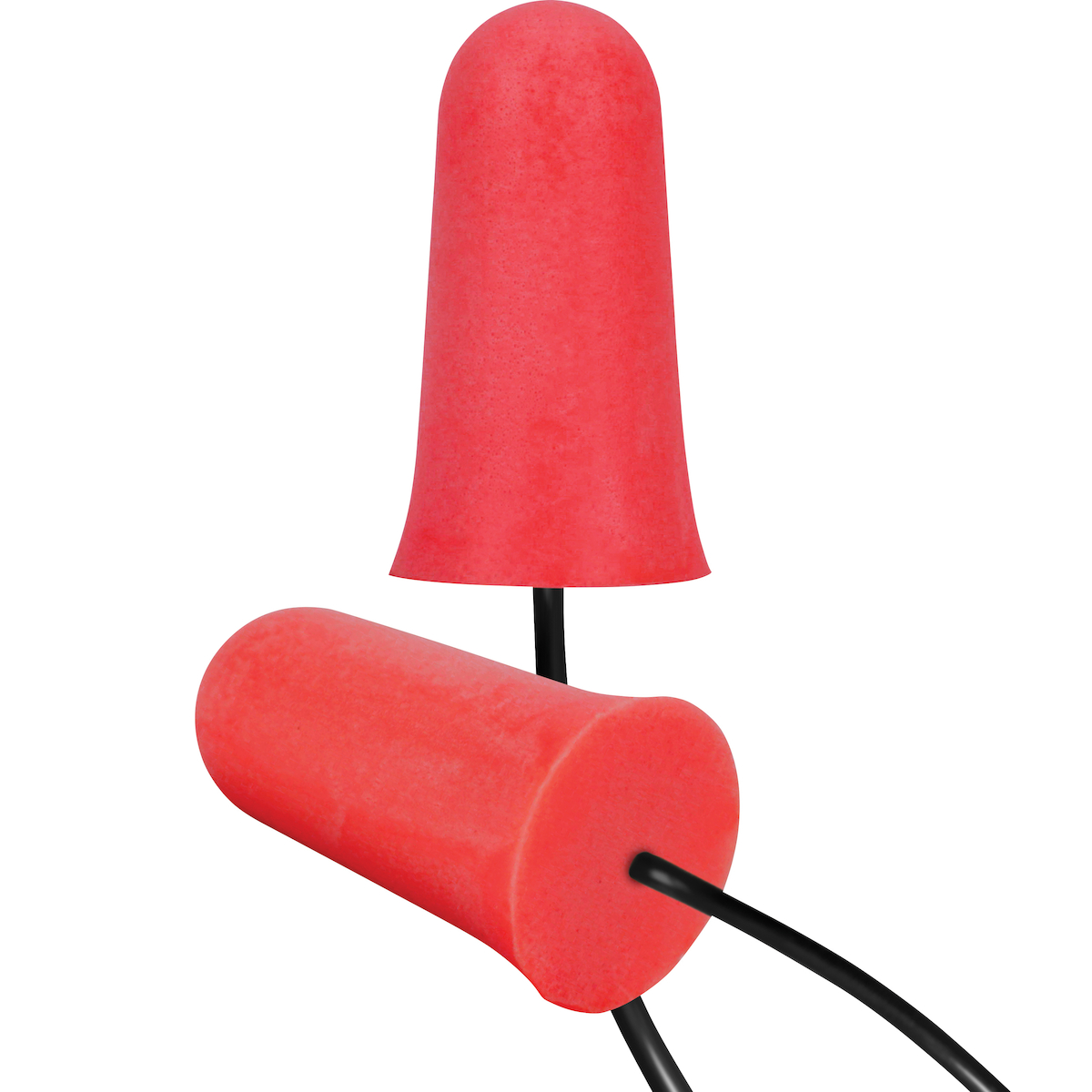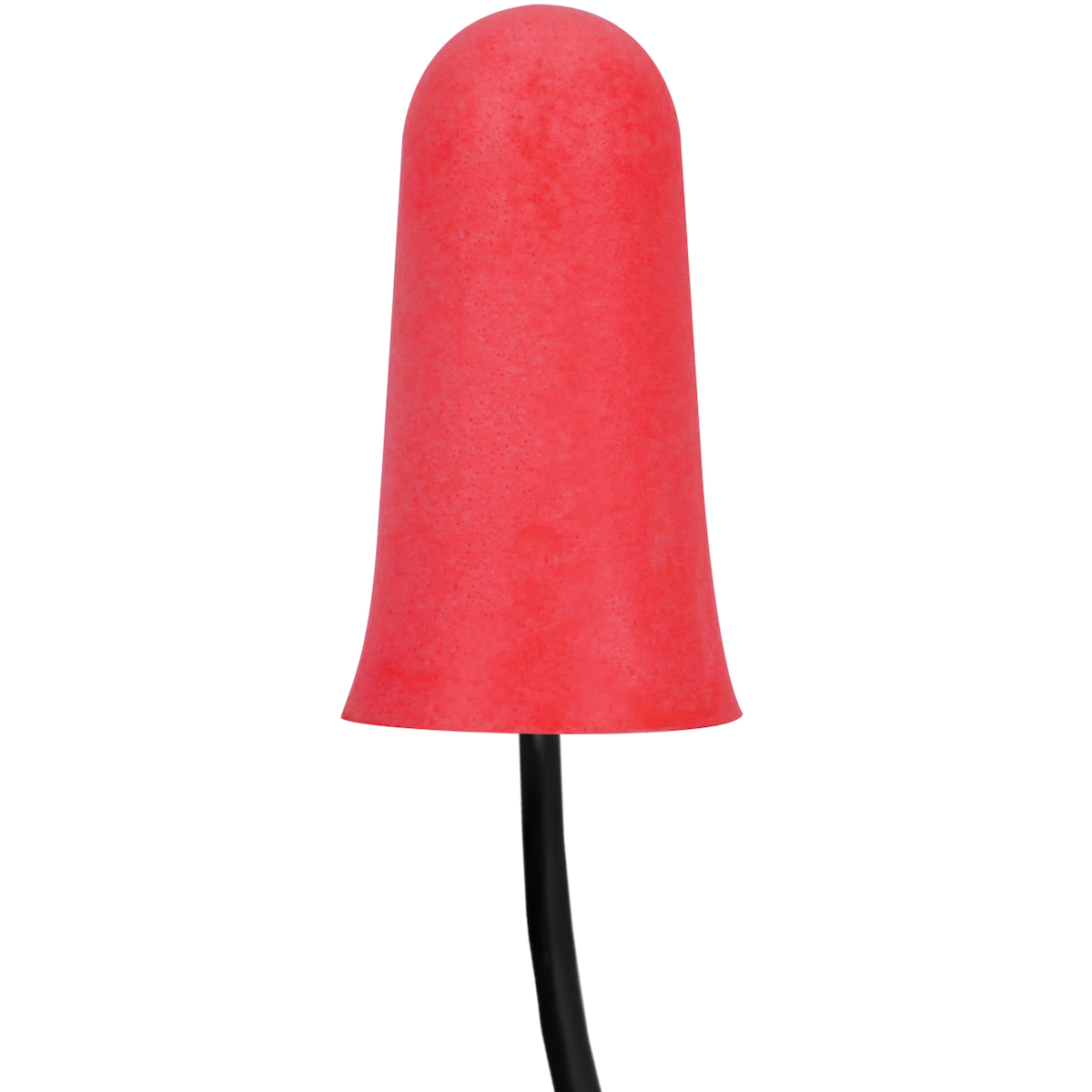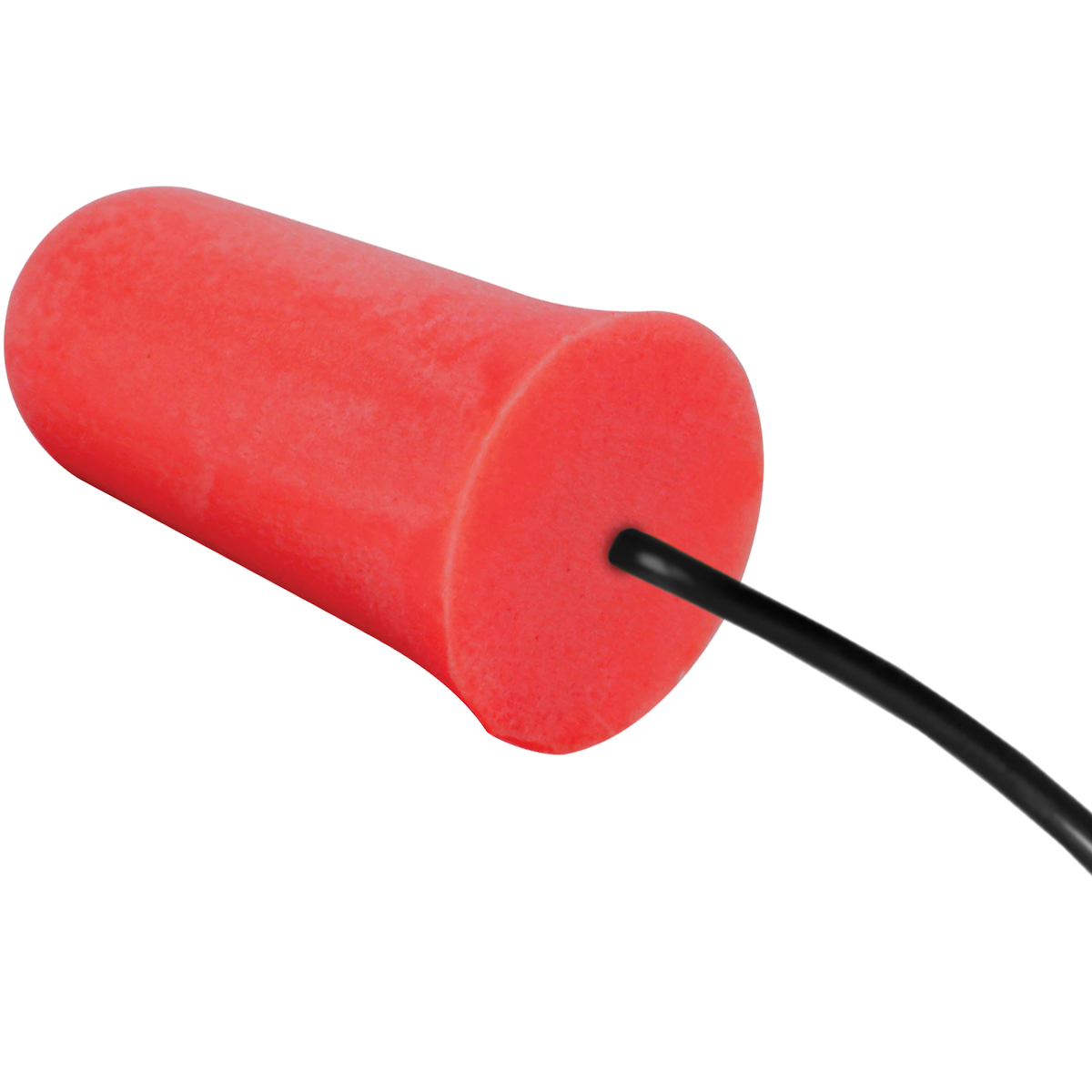 Mega Flare™ Plus
Disposable Soft Polyurethane Foam Corded Ear Plugs - NRR 33
267-HPF910C-CN
Size: OS
Packed: 10 Boxes/Case
Country of Origin: Mexico
Hearing Style:

Corded

Shape:

Tapered

Ear Plug Material:

Polyurethane Foam
Hearing Style: Corded
Corded: Easier to keep track of by allowing the user to wear the plugs around their neck while not in use. Can be made with rubber or non-resonating textiles, and certain styles are detachable for added safety.

View All Corded
Shape: Tapered
Tapered: Fits to the natural contour of the ear canal.

View All Tapered
Ear Plug Material: Polyurethane Foam
Polyurethane Foam: Our soft polyurethane foam has a unique cellular structure thats allows for slow expansion to perfectly fit the size and form of the ear canal, with a sealed surface that prevents foreign bodies from penetrating. The material provides high and immediate noise reduction.

View All Polyurethane Foam
Product Description
PowerSoft™ Foam Technology is a proprietary polyurethane foam formulation that results in ear plugs with optimally-sized cell structure that expand gently and evenly inside the ear canal. This translates to all-day comfort with exceptional attenuation.
Features
Consistent cellular structure for optimal expansion recovery time for a custom, uniform fit
Smooth closed cell outer layer that prevents debris build-up
Soft and comfortable PowerSoft™ foam supports all day comfort
NRR 33 protection
Mega Flare Plus Ear Plug
Corded
33dB
W/ PowerSoft Technology PU Foam Offering Slower Expansion
100 Pair per Dispenser Box
Request A Sample