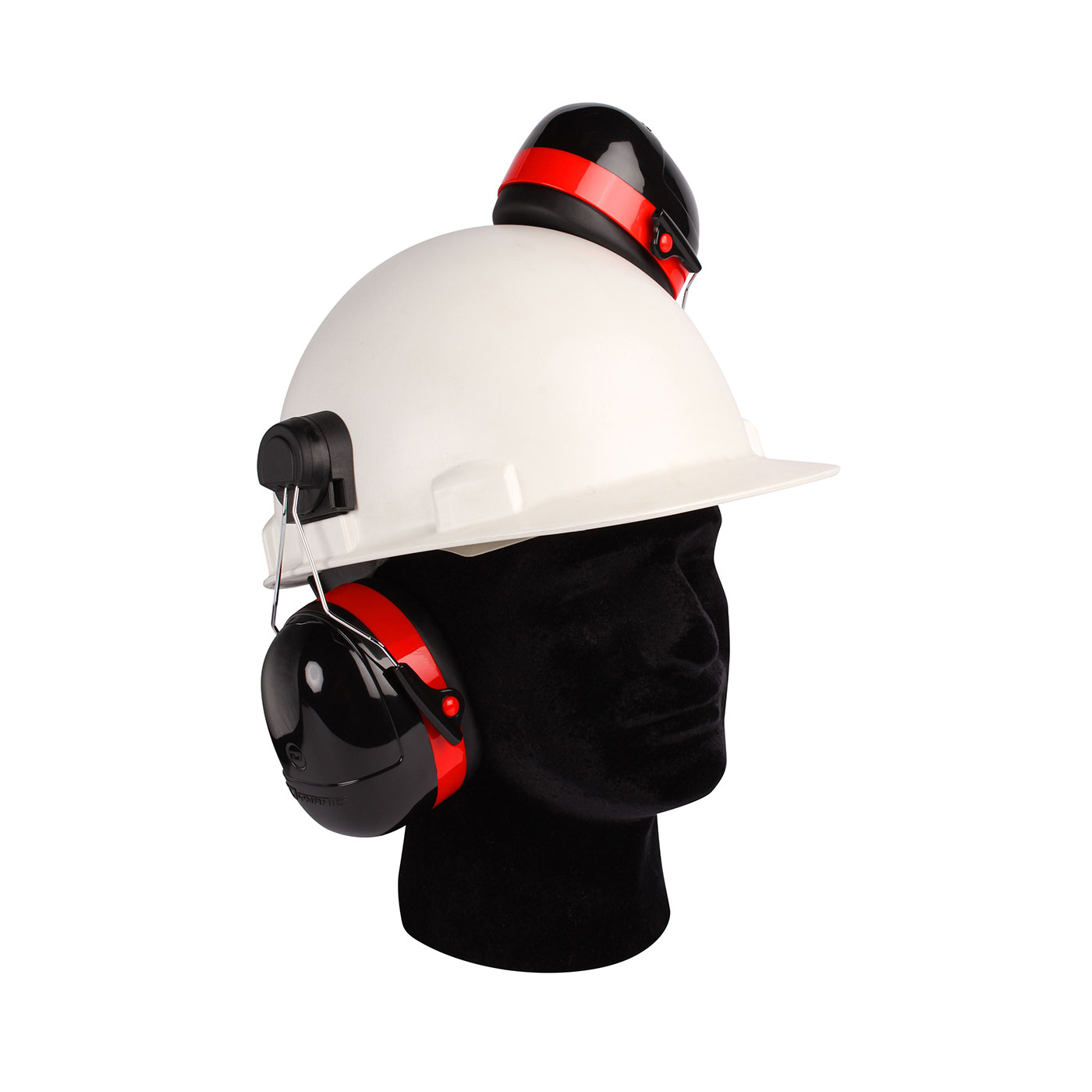 Dynamic B52™
Cap-Mounted Earmuff - NRR 25
NP118
SIZES: OS
Packed: 10/Case
Country of Origin: Canada
Hearing Style:

Cap Mounted

NRR Rating:

25

Protection Type:

Passive
Hearing Style: Cap Mounted
Cap Mounted: Fits most cap-style hard hats with universal slots. They can be worn snapped into place on the ear, slightly off the ear to allow hearing, or pivoted up and away when not needed.

View All Cap Mounted
Protection Type: Passive
Passive: Noise blocking muffs attenuate noise using the highest quality insulating and dampening materials and are offered in mulitple levels of protection to fit your working environment. Their slim profile increases stability and reduces the risk of snagging in confined areas. Passive is available in Headband, Cap Mounted and Neckband Styles, and all models are dielectric.

View All Passive
Product Description
High-performance without compromising comfort.
Features
Adjustable height
Large soft sealing cushions
Extra-large size ear-cups
Extremely comfortable
Excellent attenuation
Crown parking position
Request A Sample