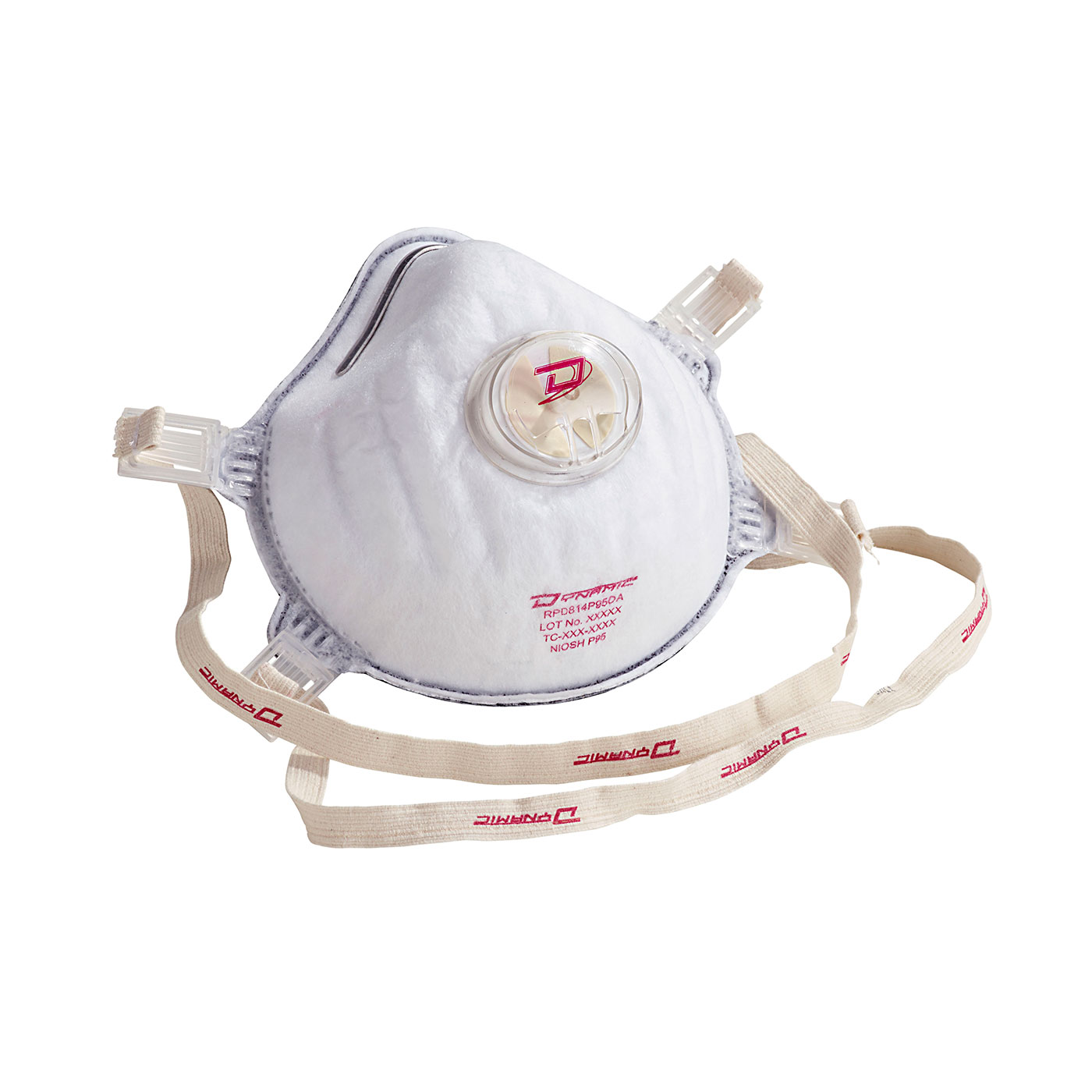 Dynamic™
P95 Disposable Respirator Nuisance Level OV-AG-Ozone With Butterfly Valve - 5 Pack
RPD814P95OA
Product Description
When you are faced with a dirty job you need a dust mask that will measure up. The RPD614P95 and RPD814P95 are here to meet the challenge. NIOSH approved P95 for use in environments that contain oil based aerosols.
Features
Closed cell foam facepiece seal for maximum fit and comfort
Wide sealing area around entire mask to improved fit for more facial types
Sealing area notched at nose for a better fit at the nose bridge for more facial types and then provide a comfortable fit for the workers and a more secure seal
Exhalation valve that directs exhaled breath downward, limits build up of warm, moist exhaled breath & lessens carbon dioxide build-up
Latex Free and no common allergens for worry free for you and your workers
P95 protection and can be used in atmospheres that may contain oil and provide flexibility to use in more types of particulate environments
Comes with adjustable strap with knob, offering a better comfort & fit
Also available with OV-AG-Ozone nuisance level, adjustable strap.