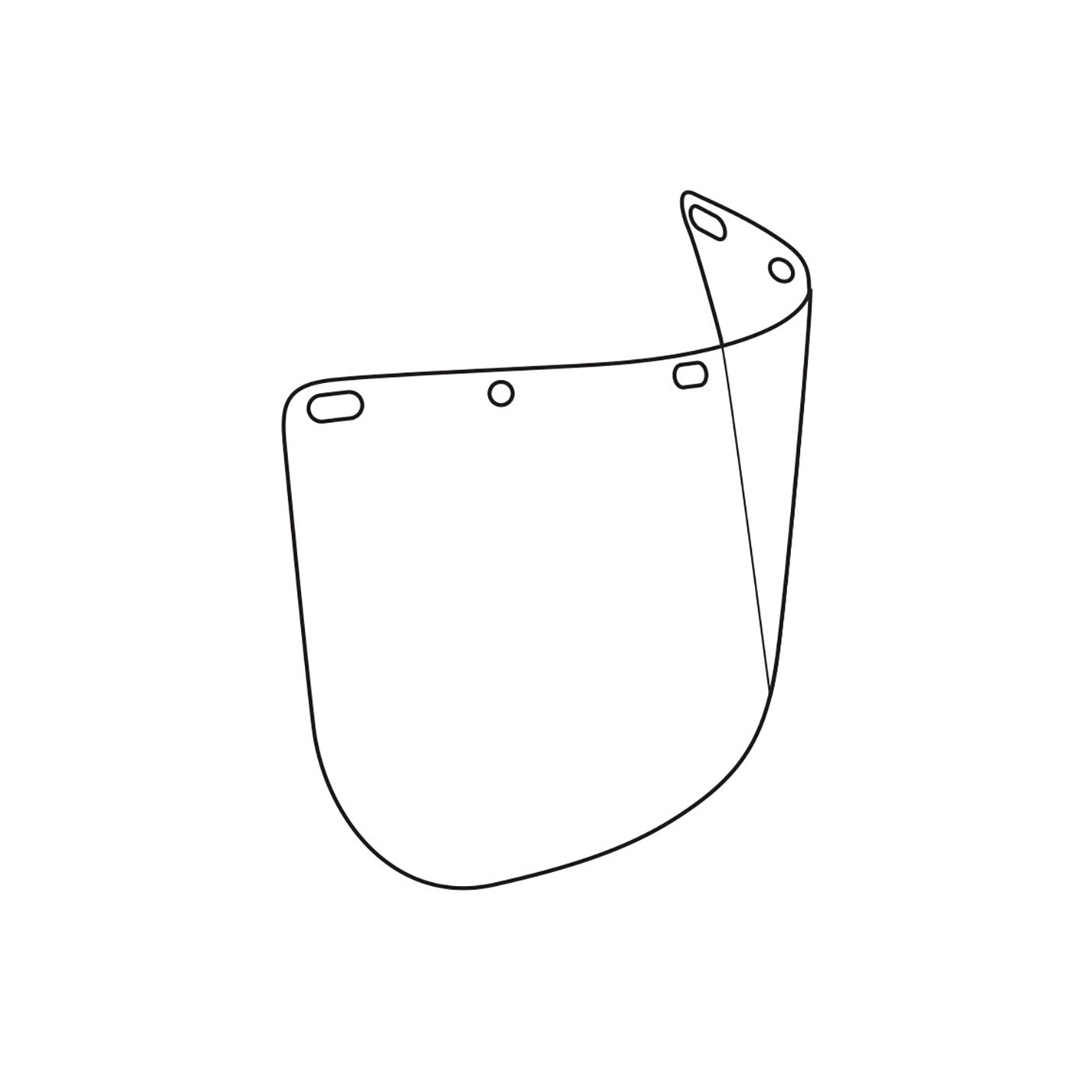 Dynamic™
Molded Polycarbonate Safety Visor - 0.04" Thickness
EP815PF/40
SIZES: 8" x 15.5"
Packed: 10/Case
Country of Origin: Canada
Material:

Polycarbonate

Shape:

Molded - Cylindrical
Material: Polycarbonate
Polycarbonate: Ideal for grinding and liquid splash applications, and suitable for high heat and heavier duty applications.

View All Polycarbonate
Shape: Molded - Cylindrical
Molded - Cylindrical: Molded faceshield designs provide improved optical clarity and peripheral vision.

View All Molded - Cylindrical
Product Description
Suitable for dust and impact resistant situations, as well as general grinding applications. Always wear approved eye protection in conjunction with face protection products.
Features
Molded faceshield designs provide improved optical clarity and peripheral vision
Universal hole pattern will fit most headgear and hard hat adapters in the market
Ships with masking on both sides to prevent scratching
Request A Sample