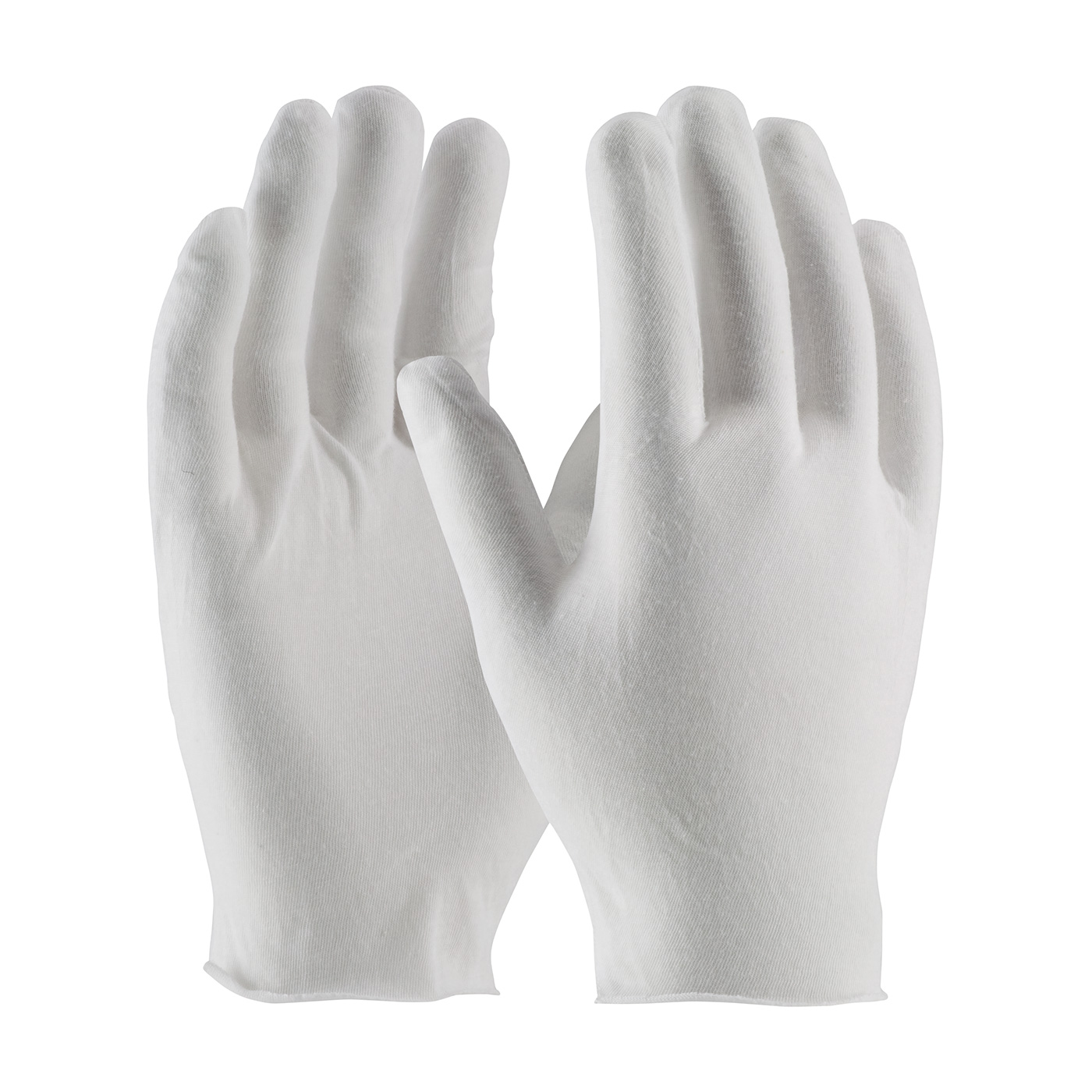 CleanTeam®
Economy, Light Weight Cotton Lisle / Polyester Inspection Glove with Unhemmed Cuff - Men's
97-510-CN
Size: MENS
Packed: 100 Dozen/Case
Country of Origin: Bangladesh
Liner Material:

Cotton / Polyester

Construction:

Cut-and-Sewn
VIEW SPEC SHEET
REQUEST A SAMPLE
Liner Material: Cotton / Polyester
Cotton: Cotton is a natural fiber that offers comfort at a low price point.
Polyester: Polyester is a synthetic fiber that offers good abrasion resistance and an amount of chemical resistance.

View All Cotton
View All Polyester
Construction: Cut-and-Sewn
Cut-and-Sewn: Cut-and-Sewn products use advanced, composite materials as creative solutions for customized protection, especially for professional needs that require unique performance attributes.

View All Cut-and-Sewn
Product Description
Ideal for inspection and electronics assembly.
Features
Constructed in a two piece, reversible pattern
Designed to minimize contamination of products from human hands
Can be used as liners under disposable and unsupported liquid proof gloves
Light Weight
Economy
Unhemmed
Cotton/Polyester