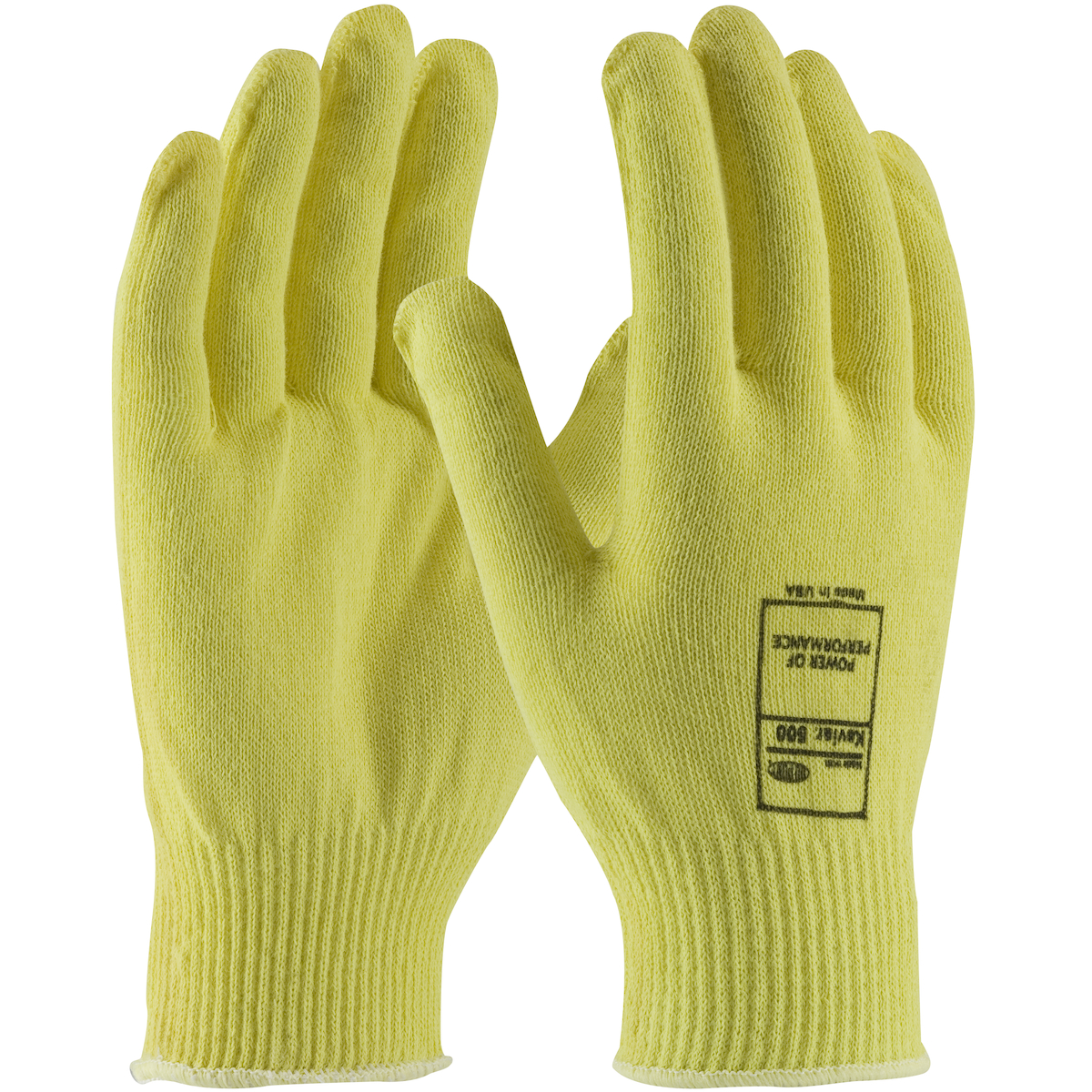 Kut Gard®
Seamless Knit Kevlar® Glove - Light Weight
07-K200-CN
Liner Material: Kevlar
Kevlar: DuPont™ Kevlar® is light, comfortable and enduring protection against heat, cuts, lacerations and abrasions. Protective gloves and sleeves bearing this brand name provide assurance of compliance to strict performance and quality standards, and are produced only by Kevlar®licensed manufacturers.

View All Kevlar
Gauge: 13
Gauge: The number of rows of stitches per inch. A higher gauge means less bulk and greater dexterity.

View All 13 Gauge
Product Description
Light Weight. Used in the automotive industry, light heat applications, glass operations and metal stamping.
Features
Kevlar® provides excellent cut protection, heat resistance and is inherently flame resistant
Seamless knit construction protects hands without sacrificing comfort or dexterity
Knit Wrist helps prevent dirt and debris from entering the glove
Reversible design allows replacing one glove at a time, rather than pairs
Can be used as gloves or glove liners
Color coded hems for easy size identification
Custom styles and modifications available
100% Kevlar
13 Gauge
Light Weight
Made in the U.S.A., Kut Gard® seamless knit gloves and sleeves are designed to provide the highest possible cut protection for the food industry. Because they comply with both the US and Canadian standards for food contact, Kut Gard® gloves and sleeves blended with antimicrobial fibers can be used for operations where direct, indirect, and incidental contact with food may occur.
View Products