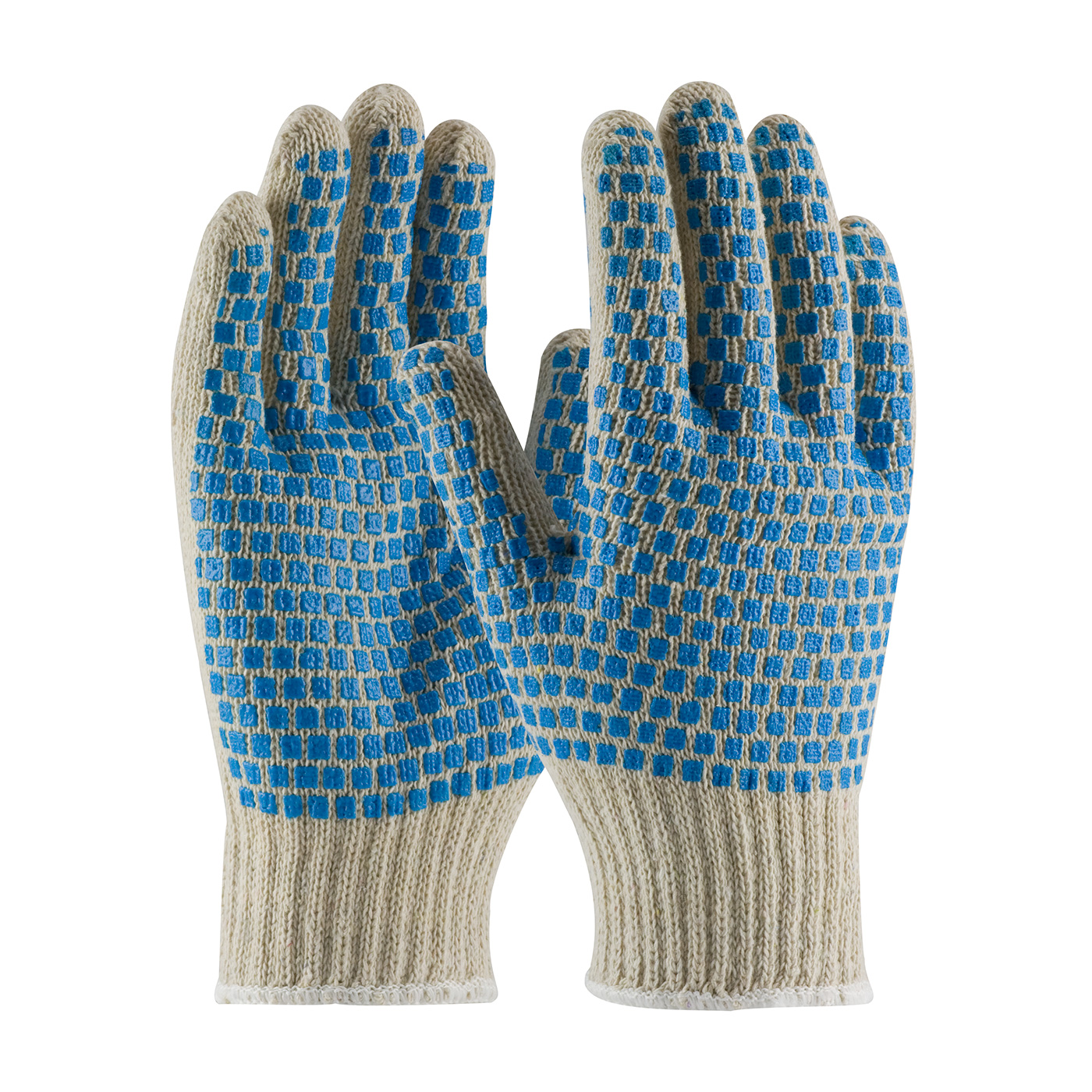 PIP®
Seamless Knit Cotton / Polyester Glove with Double-Sided PVC Brick Pattern Grip - Regular Weight
36-110BB-CN
Liner Material: Cotton / Polyester
Cotton is a natural fiber that offers comfort at a low price point. Polyester is a synthetic fiber that offers good abrasion resistance and an amount of chemical resistance.
View All Cotton
View All Polyester
Coating: PVC
Durable resistance and barrier protection against petrochemicals, oils and grease. While it is flexible, PVC does not provide the tactile sensitivity associated with most rubber products.
View All PVC
Grip: Pattern
Patterns such as dots, blocks and palm coatings in a variety of polymers provide an enhanced grip, performance and durability. String knit/ambidextrous gloves can have a pattern screened on both sides to extend the life of the glove.
View All Pattern
Product Description
Used in warehousing and package handling, general assembly, light duty general work situations, construction and bottle handling.
Features
Seamless knit shell is comfortable and flexible
Knit Wrist helps prevent dirt and debris from entering the glove
Double-sided PVC "Brick" pattern provides enhanced grip and extra cut and abrasion resistance
Blue Brick Pattern
Regular Weight Shell
Double Side Bricks