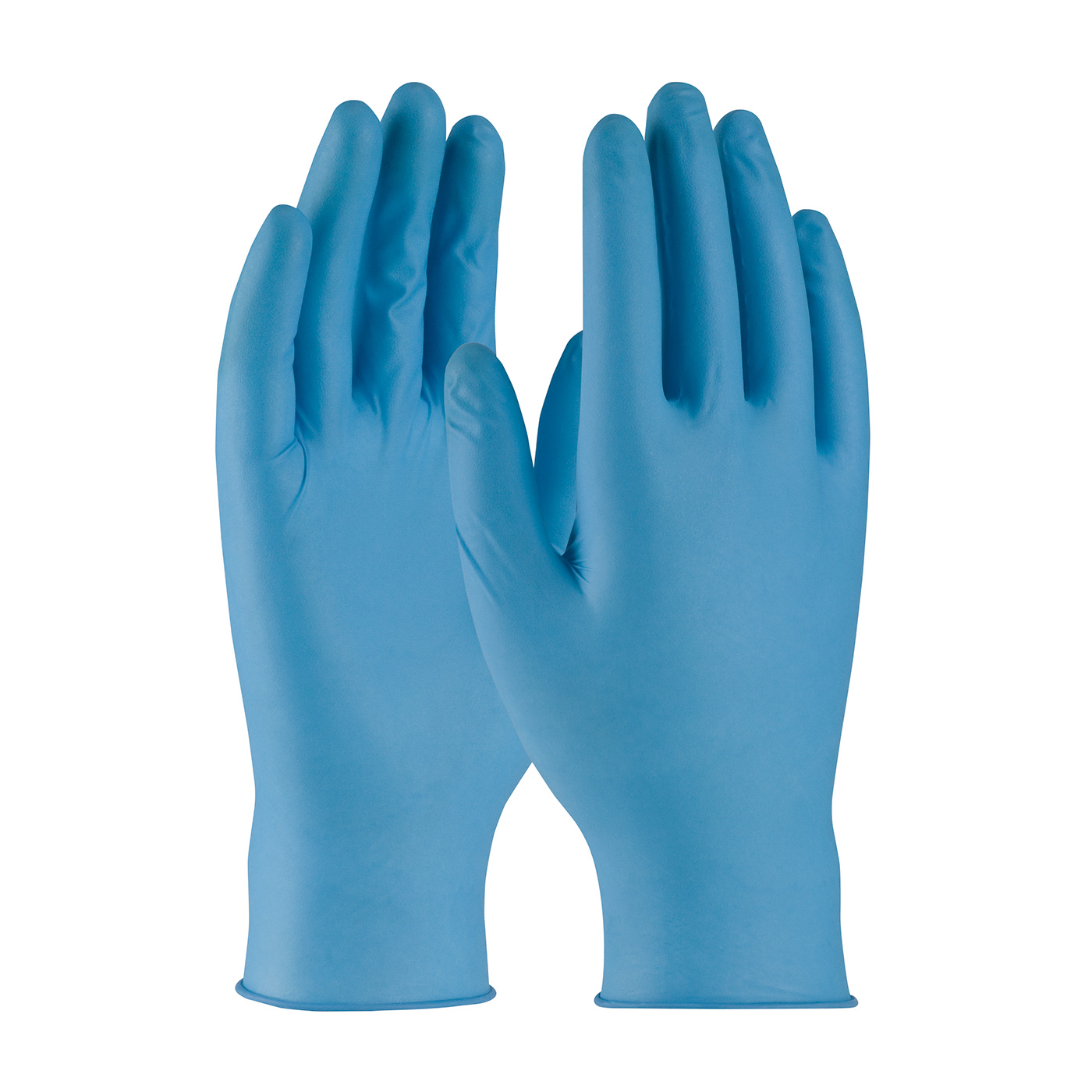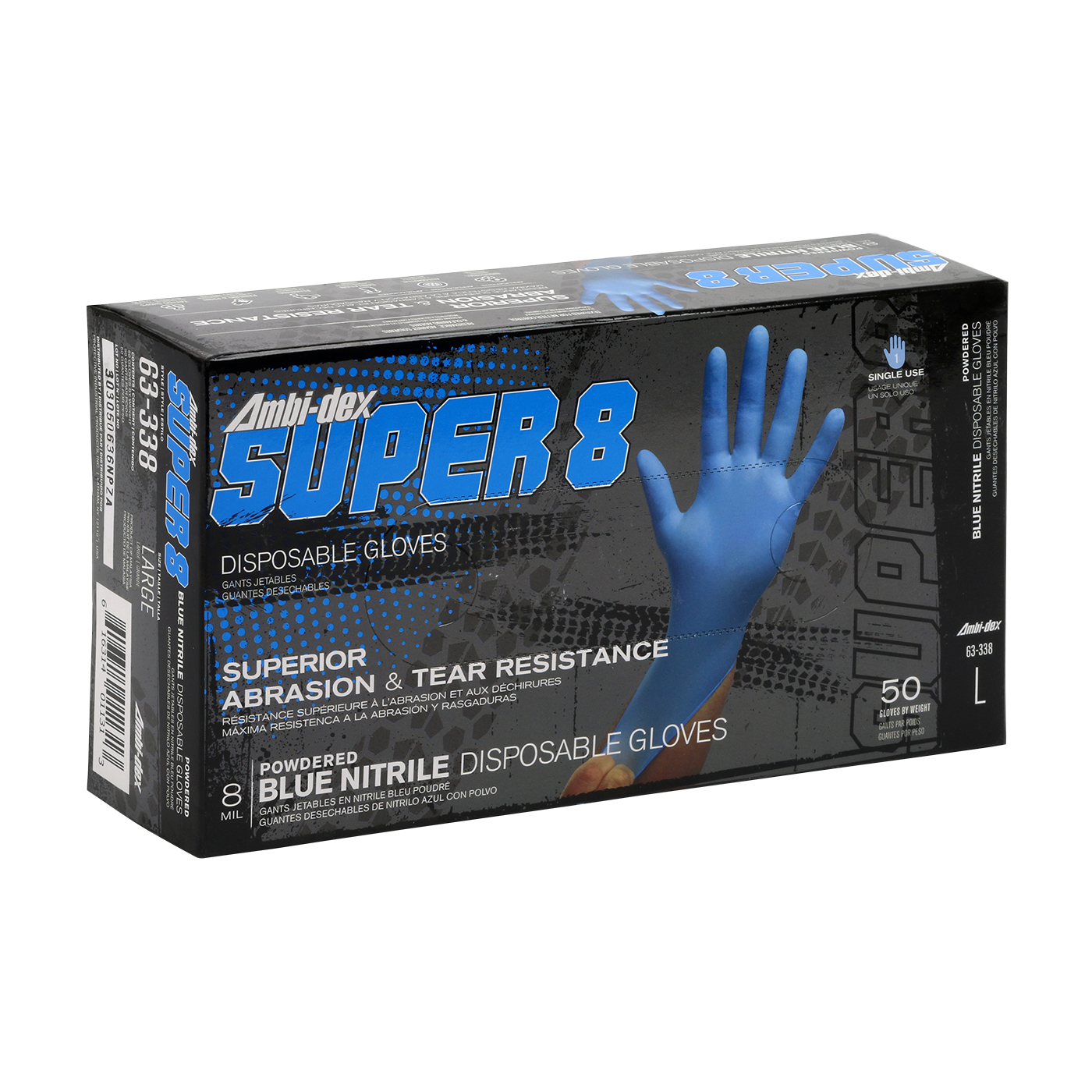 Ambi-dex® Super 8
Disposable Nitrile Glove, Powdered with Textured Grip - 8 mil
63-338-CN
Polymer: Nitrile
Nitrile: Nitrile provides good resistance to hydrocarbon derivatives. It is tough and resistant to abrasion, snags and perforation. However, nitrile with a smooth finish is not recommendedin oily conditions, and avoid prolonged contact with ketones and aromatic solvents.

View All Nitrile
Powder: Powdered
Powdered: Lightly dusted with cornstarch or other dry lubricants to make donning gloves easier. Can leave residual traces on surfaces affecting adhesion or paint bonding in manufacturing. Banned for use in Medical, Surgical or Examination applications.

View All Powdered
Product Description
A very versatile glove for use in a broad range of applications for light hand protection from liquids, chemicals and debris.
Features
Economical puncture resistance with great comfort, dexterity and tactile sensitivity
Textured grip provides a good grip in wet or dry environments
Contains no natural rubber latex proteins
Ambidextrous and Powdered for quick and easy donning
Made from component materials that comply with Federal Regulations for food contact, 21 CFR 177.2600
Industry Grade - For non-medical use
Disposable Nitrile| 8 mil Blue| Powdered| Industry Grade| Textured Grip| FDA 21 CFR Compliant| 50 Gloves per Dispenser Box