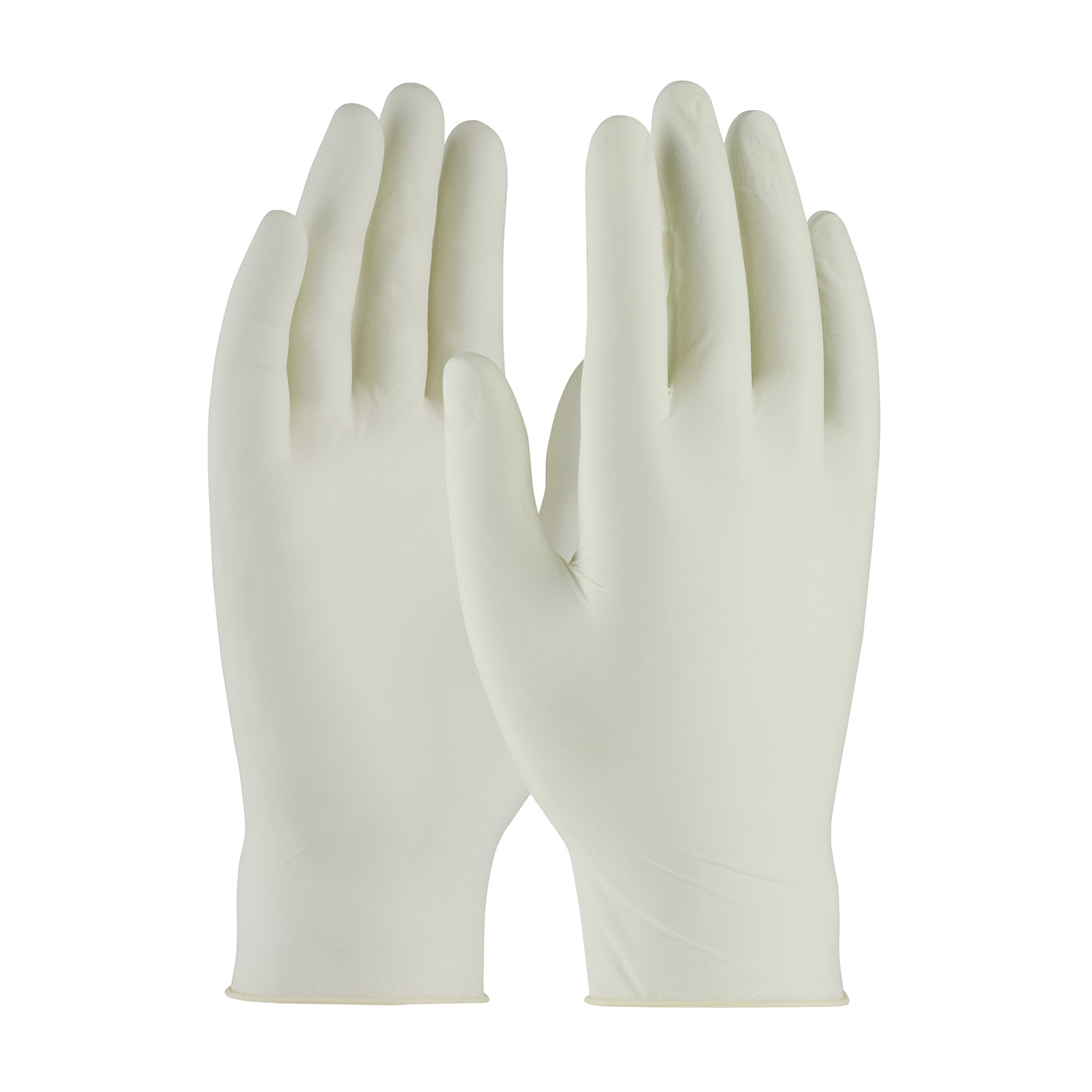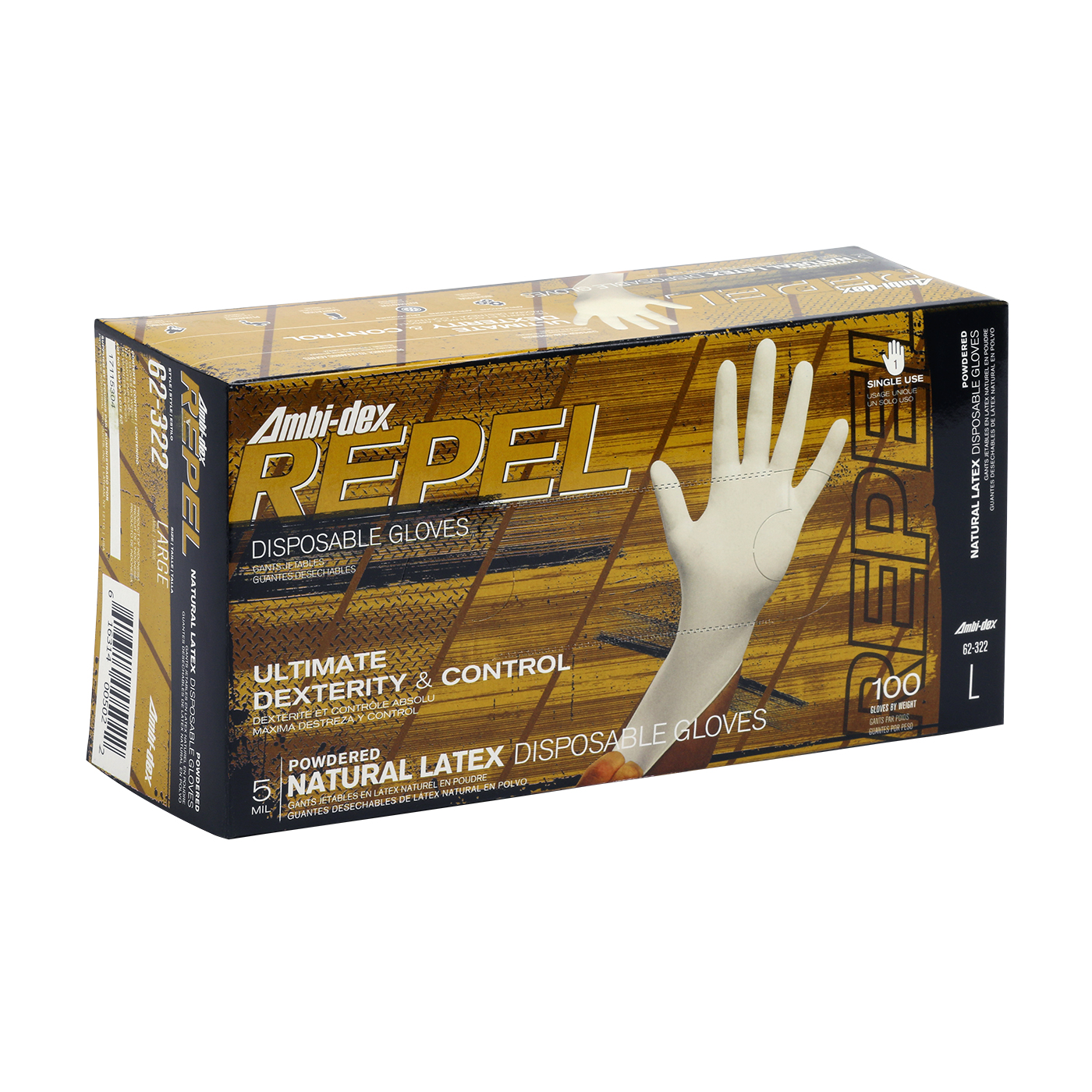 Ambi-dex® Repel
Disposable Latex Glove, Powdered with Textured Grip - 5 mil
62-322-CN
Polymer: Latex
Latex : Latex provides good resistance to numerous acids and ketones, is flexible and is tear and snag resistant. However, latex should not be used for contact with hydrocarbon basedoils or solvents, and it is possible for some users to have intolerance to the material.

View All Latex
Powder: Powdered
Powdered: Lightly dusted with cornstarch or other dry lubricants to make donning gloves easier. Can leave residual traces on surfaces affecting adhesion or paint bonding in manufacturing. Banned for use in Medical, Surgical or Examination applications.

View All Powdered
Product Description
Ideal for use in laboratories, production, inspection, cleaning and light duty applications.
Features
Fully textured provides a good grip in wet or dry environments
Ambidextrous and Powdered for quick and easy donning
Beaded cuff adds additional strength to cuff edge for longer glove life and prevents liquid run-off
Complies with FDA food handling requirements 21 CFR, Part 177
Meets the ASTM A-3578 spec for powder
Silicone Free
Industry Grade - For non-medical use