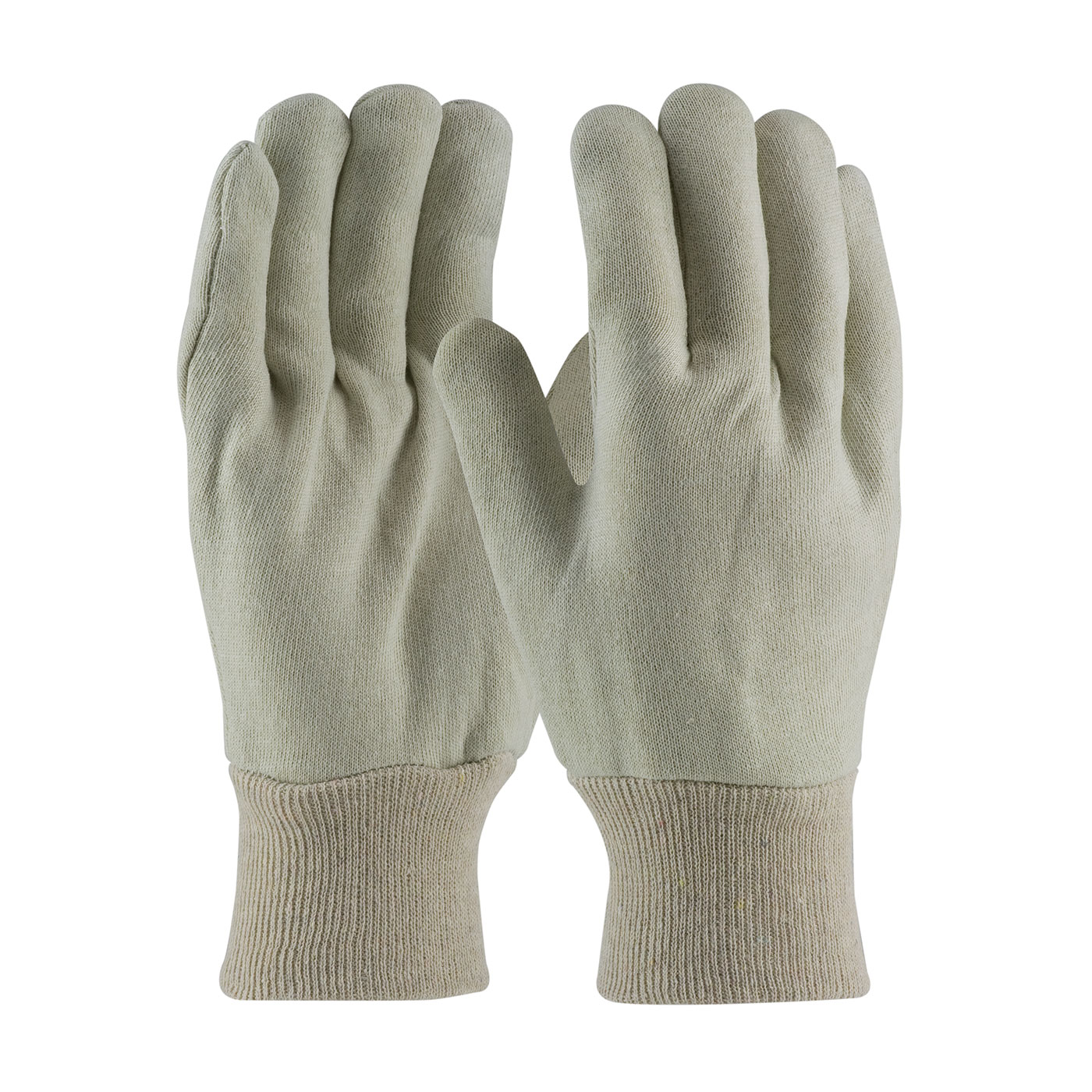 PIP
®
Heavy Weight Cotton / Polyester Jersey Glove - Men's
95-608-CN
Liner Material: Cotton / Polyester
Cotton is a natural fiber that offers comfort at a low price point. Polyester is a synthetic fiber that offers good abrasion resistance and an amount of chemical resistance.
Cuff: Knit Wrist
Knit wrist helps prevent dirt and debris from entering the glove.
PRODUCT DESCRIPTION
Heavy Weight. Used for light protection in warehousing, farming and the automotive industry.
FEATURES
Cotton/Polyester construction is breatheable and decreases hand fatigue
Knit Wrist helps prevent dirt and debris from entering the glove
Reversible design allows replacing one glove at a time, rather than pairs
Straight thumb increases comfort in closed-fisted work
Heavy weight is excellent for cold applications
100% silicone free